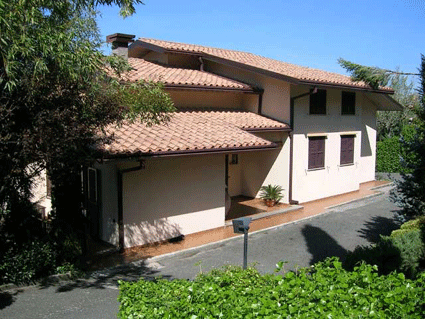 Villa Sorvillo, the home of the Sorvillo di Serino family, is an elegant villa surrounded by a garden of about 600 square meters including olive trees, magnolias, roses and other fine plants.

The villa has two floors plus an attic totalling about 650 square meters.
Villa Sorvillo is situated about 600 meters from the centre of Anagni, quietly located on the outskirts of this quaint mediaeval town with a very beautiful view across the Sacco Valley to the Lepini Mountains.
Villa Sorvillo opens its doors to visitors to Anagni and its surroundings who are, at the same time, looking for elegant as well as convenient accommodation.
Web design by i0KCS